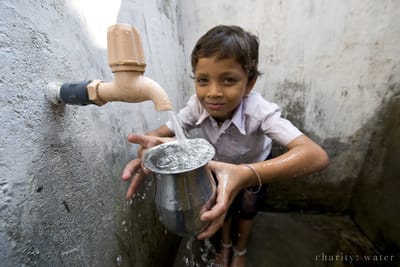 Something very important to us..... charity:waterWe are very passionate about this particular charity. WHY? The main two reasons are that it takes very little $$ to make a HUGE difference in the lives of these people AND 100% of donations will bring those people clean water for the rest of their lives. Read below for more info.
1,400 children die every day in developing countries from diseases caused by unclean drinking water. We decided to help!
For each WRT-Water Damage student, we will donate
$30 to Charity:water, enough to provide clean drinking water FOR LIFE for 1 person.
Our goal is clean water for
1 person every day
for the next 12 months, $10,950. If you'd like to help us reach our goal faster, you can donate as well or come to our class. Every 90 days our donations go to the field to build wells. Private donors cover their operating costs so
100% of donations will bring clean water to people in need
!!
See our charity:water page or donate with us
Charity:water- WRT students donations to date: over $15,000 (12/20)
​
WATCH Scott Harrison's story
​​​