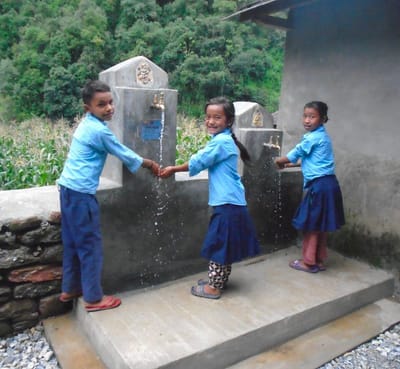 Something very important to us..... charity:water
1,400 children die every day in developing countries from diseases caused by unclean drinking water. We decided to help!
1.
100% of donations to charity:water will bring those people clean water for the rest of their lives because private donors cover their operating cost2. Every project is proven with GPS coordinates and pics. Read below for more info. 3. It takes very little $$ to make a HUGE difference in the lives of these people. $40 brings clean water for the REST of their lives.WATCH founder Scott Harrison's amazing story
See our charity:water page or donate with us
From our school to theirs.
For each WRT-Water Damage student, we donate a portion to Charity:water.
So, by attending our WRT class you've helped 1 person get clean water for
lifel! Our 1st project for 2023 is under way. This project is is bringing clean water to 1,500 school children in Uganda. Check back for progress, GPS coordinates, and pics.
In
2022,
we started with a well-rebuild in Uganda that serves over 350 people. THEN, in December, we started a new project to bring clean water/sanitation to a school of 550 in Bangladesh! As with ALL charity:water projects, GPS & pics will be coming soon. Check back to see their progress. All with the help of our students!
A portion of our donations in
2019 & 2020-21
are being put towards wells in Nepal and Ethiopia. Clean water piped system is under way
in Nepal
. Check back for more updates as things progress.
Part of our donations in
2019
were combined with other donors and funded a well in Monapo, Mozambique that was completed in Aug. 2021. 179 children, woman, and men will have clean water the rest of their lives. Nothing is more fulfilling! Some of 2019 donations went to several well-rebuilds in Zimbabwe & Nepal. The well
in Monapo, Mozambique
is now complete!
The well
in Zimbabwe is also complete!Our Charity:water WRT class donations to date: over $67,000 and close to 1,697 people get clean water.... for LIFE! (6/2023)