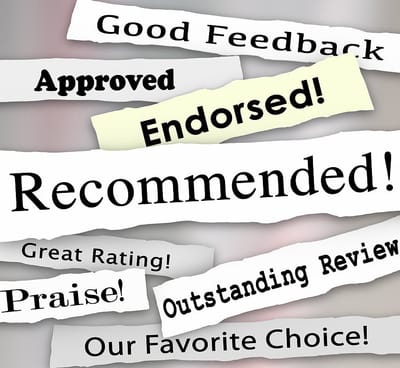 Great resources for you!
We've run across a few companies that we feel may be valuable to the continued success of your company. Whether you take advantage of their services or just learn from the way they provide their service, we think you'll benefit from knowing them. Tell them Bruce & Joanna referred you!
CCNewsletters
Ccnewsletters.com
Contact Laurie Hosli for more info 608-209-7617
We make it easy to maintain top of mind awareness with your clients. If you don't keep in touch with them, someone else surely is! By using informative newsletters to engage, entertain and educate your client each month, they'll never forget you. It's made drop-dead easy for you!
Super Tech UniversityEric Sprague and Larry Wilburton
Get more info on Super Tech University
Super Tech University is a proven video training program developed by former restoration company owners, Eric and Larry. Quickly growing tired of putting out fires all day, they set out to change the system and built SUPER Tech University to connect with the technicians and share tools and tips to help them learn the "soft skills" they needed to be successful in the field.
Netclaims Now
Netclaimsnow.com
877-654-8668
Netclaims Now specializes in expert insurance estimating & billing for restoration companies. Not only are they perfect for the new restoration company that may be inexperienced in Xactimate or is frustrated with billing but they can also help the more experienced company in a 'pinch' and provide additional billing help. You may be surprised at what you are missing on your estimates and how much money you may be losing.
Phoenix Restoration Equipment
usephoenix.com
Kerry Mayeur
608-237-8484
Dry Like a Pro. Since 1994, Phoenix Restoration Equipment has been providing top of the line equipment that's synonymous with excellence in performance, design and value. We offer a full line of dehumidifiers, air movers, heat drying systems, HEPA scrubbers and water extraction equipment for water damage restoration. Today, we continue the tradition of being innovative leaders in the water, mold and fire restoration equipment industry. We have focused on developing Bluetooth-enabled products and solutions that allow you to locate and manage every piece of smart equipment on-site, right from your phone. The DryLINK@ Ecosystem starts with a free, job-based drying app that connects to Bluetooth-enabled dehumidifiers, air movers and other accessories giving you the long-range power to manage equipment and take accurate readings in minutes.
Sunbelt Rentals
Brandon
678-230-1627
brandon.jones@sunbeltrentals.com
Sunbelt rentals can be a resource for you even if you already own your air movers, dehumidifiers, air scrubbers, generators, and other drying equipment. If you get a large loss or are just overloaded with tons of work, they can get you out of a bind in providing the 'extra' equipment you need. He can be very valuable in coordinating getting you the right kind of gear you need to make the most money.
Benefect , part of ICP Building Solutions
benefect.com
Kelly MacMillan-Versluis
kmacmillan@icpgroup.com
519-865-1071
ICP Building Solutions Group has assembled the most advanced line of products for today's environmental restoration professionals. Our diverse brands (Benefect & Fiberlock) address everything from cleaning and disinfecting, to coating, remediating, and mitigating a host of environmental hazards. We constantly strive to improve human & environmental health using safe & sustainable chemistry wherever possible.
Abatement Technologies
Linda Armendariz-Oswald
larmendariz@abatement.com
https://www.abatement.com/ca
678-889-4200
Abatement Technologies® is a worldwide leader in the design and manufacture of powerful air abatement products. Our products reliably remove harmful particulates, bioaerosols and volatile organic compounds to improve your indoor air quality.
Phenomenal Products
(281) 634-0404
howardpartridge.com
Small business growth info
Phenomenal Products & Howard Partridge specialize in small business growth. They can help you turn your business into a predictable, profitable, turn-key business. The #1 reason small businesses don't grow is FTI (failure to implement).
FRSTEAM
Josh Campbell
404-355-9499
jcampbell@frsteam.com
Leave the hard part to these guys! The folks at FRSTeam are fabric restoration experts that specialize in restoring clothing and textiles damaged by smoke, fire, water and mold.
Payless Janitorial, Miami Florida
Josh Rothman
954-533-6613
josh@paylessjanitorial.net
http://paylessjanitorial.net/
Payless Janitorial is south Florida's location to get equipment, chemicals and tools needed for the successful completion of any restoration or remediation job. Repairs on your own equipment completed fast so you are up and running in no time.